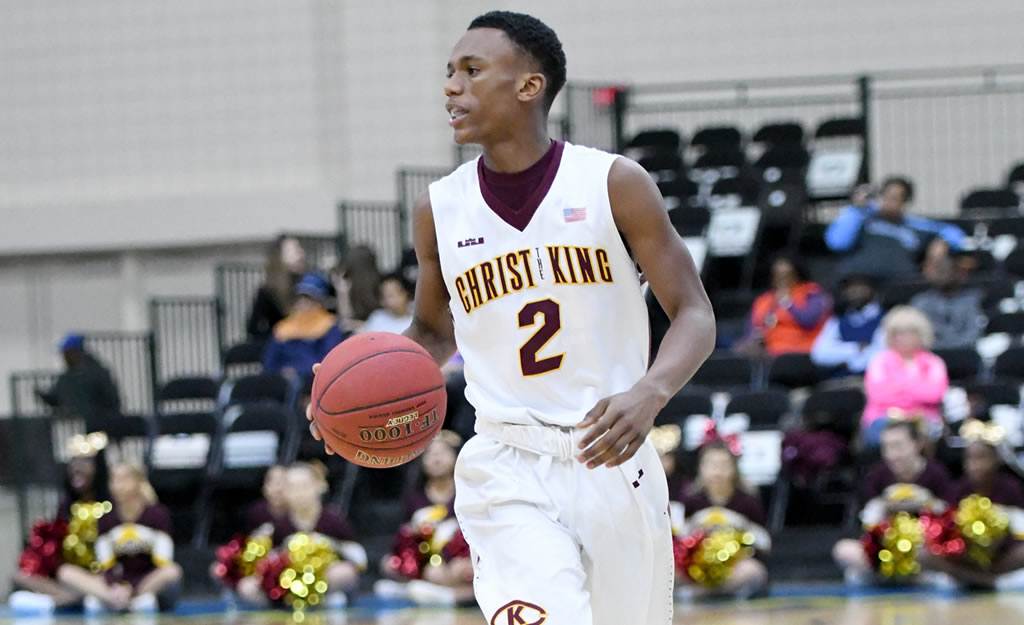 [BOXCORE]
Christ the King (7-3; New York, NY) led from buzzer to buzzer but had to hold on for a thrilling 49-48 victory over Providence (9-5; Jacksonville, FL) to capture the Consolation Championship at the 2016 Beach Ball Classic.
After building a 10-point lead at 18-8 with 4:47 to play in the opening half, Christ the King saw Providence's Zackery Bryant connect on a 3-point field goal to end the half and pull the Stallions to within three points at 23-20.  Christ the King built leads as large as eight points in the second half but could not put Providence away.
The Knights, trailing 47-41 with 5:52 to play, went on a 7-2 run to close the gap to just one point at 49-48 on Kyle Marion's trey with 1:50 on the clock.  A turnover and missed three-point attempt down the stretch by Bryant ended the Stallions' chances for a win.
Christ the King was led by Tyson Walker's 16 points while his teammate Kofi Cockburn added 14 points and seven rebounds.
Providence was paced by Bryant's 12 points and five assists.